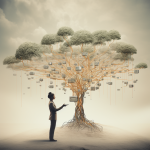 AI and Social Good: The Imperative for Beneficial Innovation
October 15, 2023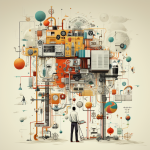 Innovation at the Nexus of Multidisciplinarity: AI for Collective Social Good
October 17, 2023
In today's digitized era, data is frequently termed as the "new oil". While its value is undeniable, it's not just the data itself, but our ability to interpret it, that holds transformative power. Data science, sitting at this intersection, plays a pivotal role in deciphering complex patterns, providing insights, and shaping solutions for pressing human-level problems.
Why Is Data Science Crucial for Human Progress?
Informed Decision Making: Data science offers tools to convert raw data into meaningful insights. These insights empower governments, businesses, and individuals to make decisions rooted in evidence rather than just intuition.
Addressing Societal Challenges: Whether it's understanding disease outbreaks or predicting environmental changes, data science helps in devising strategies to tackle global issues. For example, in public health, epidemiological data can be analyzed to predict and manage disease spread.
Enhancing Productivity and Innovation: In industries ranging from agriculture to manufacturing, data-driven insights can optimize processes, reduce waste, and stimulate innovative approaches.
Leveraging Data for Good
The idea of using data for good extends beyond merely addressing business challenges:
Open Data Initiatives: Transparency is a cornerstone of modern governance and innovation. By making data freely available to the public, open data initiatives can democratize access to information, spur collaborative efforts, and promote civic engagement.
Access Across Sectors: Facilitating data access across different sectors—like healthcare, education, and finance—ensures holistic and interdisciplinary solutions. For instance, integrating health data with socio-economic indicators can give a comprehensive view of public health challenges.
Privacy and Ethics: While harnessing data is essential, it's equally vital to ensure that individuals' privacy rights are respected. Responsible data science involves adopting ethical standards that prioritize user consent and data protection.
Inclusivity in Data Representation: To genuinely benefit humanity, data must be inclusive, representing diverse populations. This ensures that the insights derived are universally applicable and don't inadvertently marginalize any group.
Conclusion
Data science isn't just a technical field—it's a bridge that connects complex datasets to real-world challenges, fostering solutions that are both innovative and human-centric. As we delve deeper into the age of information, ensuring open data access and championing the use of data for good purposes become paramount. With responsible and inclusive practices, data science can undoubtedly play a central role in advancing human progress across various sectors and industries.